The no.1 company to convert your garage into work from home office space....
We are your local recommended garage conversion Company, if your intention is to convert a garage into a separate dwelling (regardless of who will occupy it), then an application for a Building Notice will be required no matter what work is involved, with the exception of garden rooms in most cases. 321 garage conversions can help with the application to the local council.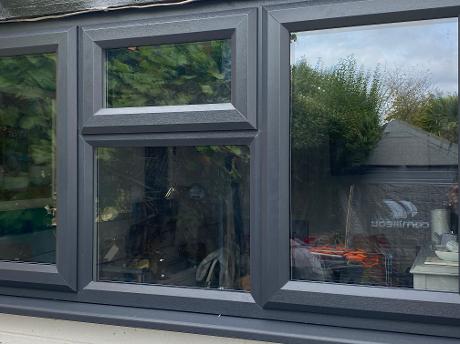 BEAUTIFUL 321 GARAGE CONVERSION
DESIGN FOR EXTENDING YOUR KITCHEN/DINER ROOMS, HOME OFFICE/STUDY,

CHILDRENS PLAYROOM OR A GYM

321 annexes and garage conversions will work with you to tailor your conversion to suit your needs, ensuring your garage conversion has plenty of natural light and ventilation. We will be happy to help design your garage conversion project to ensure the space is perfectly appointed with sufficient electrical, data and telephone points. We cover a radius of 30 miles of Hook, Hampshire, our 321 Garage conversion teams can be found near you, click here enquire today. Think about having a beautiful kitchen installed to create a truly independent area from the rest of your home. For office a garage conversion is an ideal way to keep work and family life separate and is a great idea if you are starting to employ extra staff or if you are entertaining visitors. A perfect meeting room, as opposed to a hotel foyer and don't forget the free coffee!!!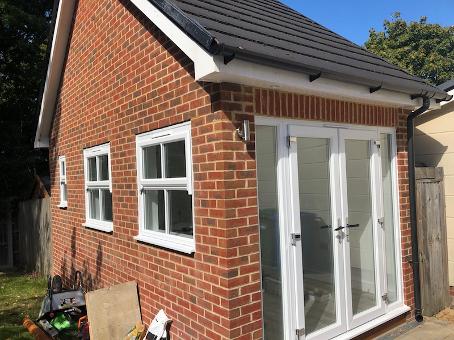 Spa Pools :

Hydro Therapy Pools :



Hot Tubs
A 321 Hydrotherapy Pool will cater for your recuperation therapy,exercise or relaxation requirements.
Our Pools allow you to exercise in the warmth and cushion of water, while alleviating your aches, pains and stresses from high impact running and exercise...
Turn your one hour workout into 30 minutes with the same healthy benefits, and without the damage to joints and muscles.
We offer our clients a complete supply and installation service and our friendly team will be willing to discuss and of your requirements, call a Friendy Sales Advisor today on 07894 08 00 94 for expert advice.
Project Managed 321Garage and Room Conversions
From individual design through to installation, we provide a complete service and our friendly team are always on hand to provide any expert guidance required and to help you select the right building for your needs.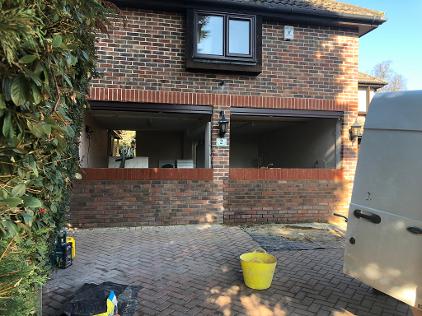 Bespoke craftmanship and attention to detail from a family run specialist company, committed to the design, planning, construction and hand-over of a range of garden buildings to be proud of. You are safe in the knowledge that our buildings are constructed using only premium quality materials, labour and finishing.
dispose of garage door

Install front window

Brick up the front wall

installation of shower plumbing
Sunken ceiling lighting to replace existing fitting
Coving
chipboard floor finish
damp proof membranes
vapour barrier and fully insulated asper building regultions
Plaster
Paint, Plumbing, Electrics
Room configuration to be discussed
A garden room for all year comfort
Superb insulation, double glazed windows and efficient
heating system to provide a perfect home for all seasons.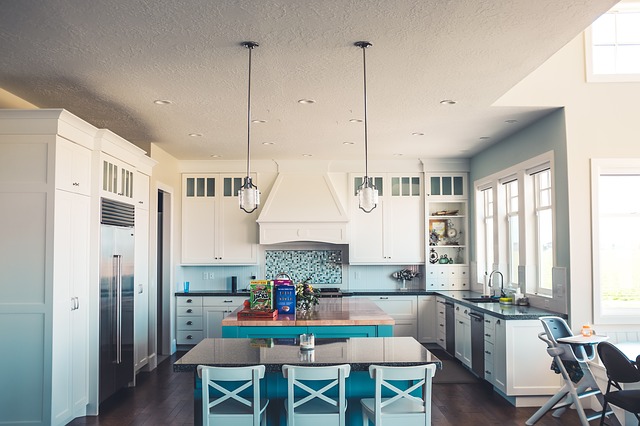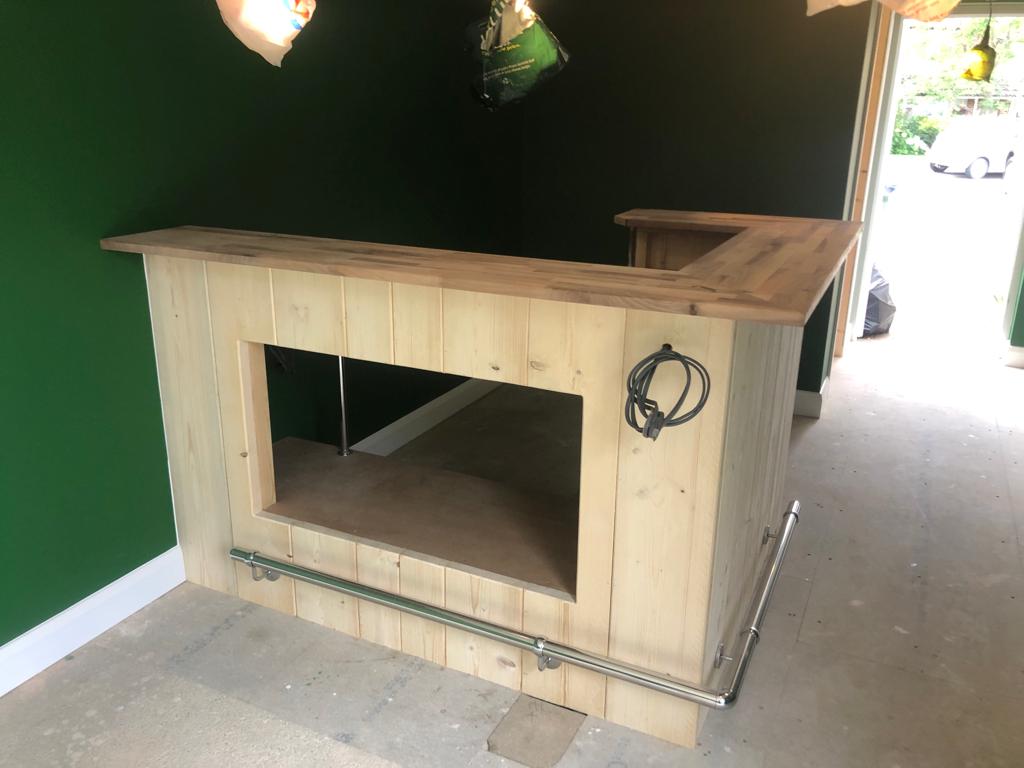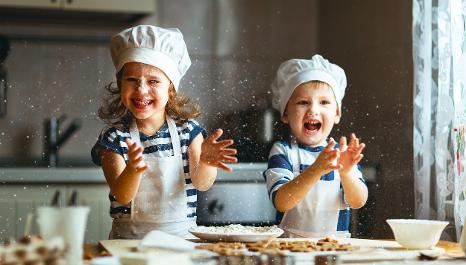 Family Cooking Experience in your new garage conversion

Designed and inspired by
321 Garage Conversions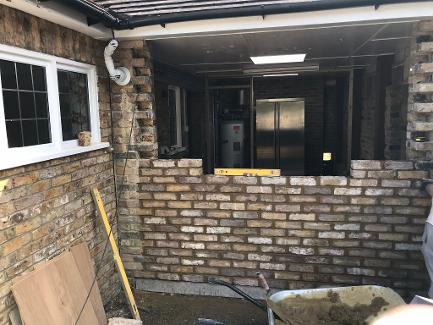 Contact us for a FREE ESTIMATE before you have plans drawn, firstly you may not need any plans, secondly the plans are costly to change so be sure on the garage conversion or extension design you want before contacting an Architect...........!!
Many of the enquiries we receive relate to the cost of building a garage. What if you already have an unused garage and want to convert it into accommodation and useable living space? A garage conversion is a cost-effective way of providing more family bedroom space. A standard single garage will give you around 14m2 extra room. You could put that to very good use as another bedroom, a multipurpose room, a new kitchen, child's playroom, home office space, home gym…there are lots of options. Garage conversions tend to be much cheaper than a loft conversion or building an extension, especially if you're currently only using your garage to store junk (guilty!).
Consider having your conservatory converted......this will add an instant room to your home, usually at the side or rear of your lounge area...........call 321conversions for a quotation.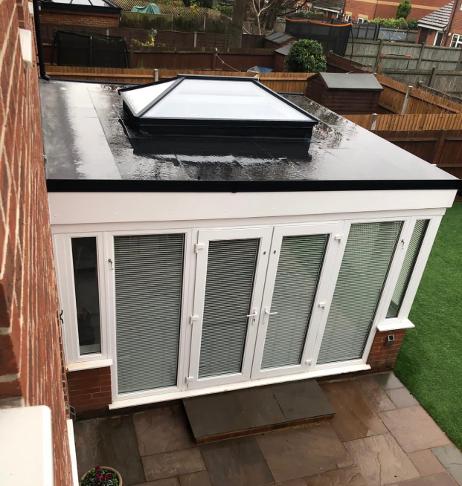 HOW MUCH DOES A CONVERSION COST?
As ever, the final cost will depend on where you are in the country, the exact specification of your existing garage and the space you want to create. However, as a guide, a standard single 321 garage conversion will cost between £10k and £15k. If you add a kitchen or bathroom to your project, the costs are likely to go up, depending on your tastes and feasibility of the drainage work involved. Also check your roof covering outside to ensure its sound and waterproof before work starts.
Compare that to a 3 x 4m extension which could cost upwards of £24k, and a 321 garage conversion begins to look like a very good option.
321 Conservatory conversions are also an excellent way to increase the re-sale value of your property and could cost you from £12k up to £25k depending on whether you just want your roof upgraded or a full conservatory removal and re-build.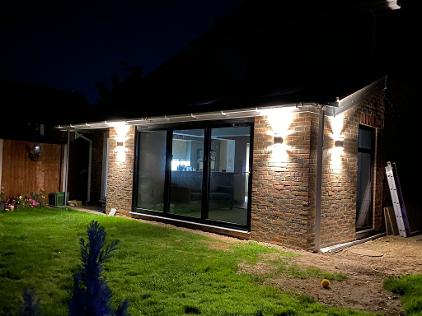 Contemporary Kitchen
This is achieved by knocking down

the dividing house wall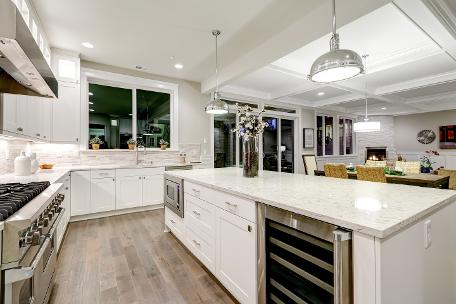 Garage Conversions and Garden Annexes designed with your Vision along with our Building Expertise to make your Aspirations Real - We will visit you at home, and take the time to guide you through all of the following options to make sure your proposed building project meets your specific needs.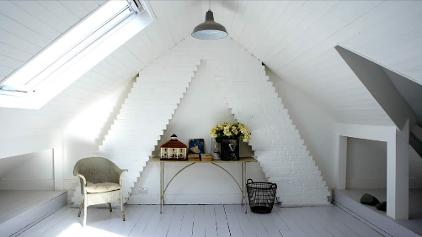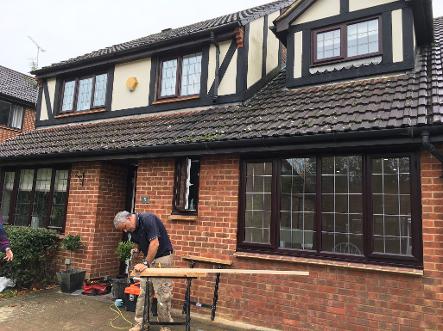 Dual uses: add bedrooms, kitchens, shower or bathrooms to extend the use of your building.
Heating: in addition to our standard fitted electric convector heaters, we have the option of central heating radiators, log burners and under floor heating.
Double Glazing Products: All fully double glazed certified A rated windows and doors. Choose from options for French doors, Sliding Patio doors, as well as full length screen windows or wooden Velux/Fakro roof windows.
Roof styles: Choose a pitched roof for a classic and traditional feel, or a mono-pitch roof for a more contemporary look.
All of our
garden
offices
are fully insulated which make them extremely comfortable all year round whatever the British weather throws at us. So commute to the bottom of the garden to your own purpose made home office for a truly relaxing and productive day.
321 GARAGE CONVERSIONS transform your garage into an office for working at home, provide designs for garage conversions, kitchen conversions. We are highly recommended on google, we have converted garages into an orangery, knocked through to garages from kitchens, 321 garage conversions have created open plan kitchens with sociable dining rooms, based in Fleet in Hampshire, 321 garage conversion offer design and convert services near you, within a 30 mile radius of farnborough, Conversions are our speciality.
garage conversion with en-suite shower room, garage conversion berkshire, best Garage Conversion prices, we are a specialist garage conversion company, with expert carpenters and plumbers, electricians, bricklayers, fast installation times.
321 Garage Conversions operate in north hampshire, surrey and west Berkshire. 321 garage conversions convert garages, we create annexes, large kitchens, we transform garages, double garage conversions, top recommended. Garage with skylight.